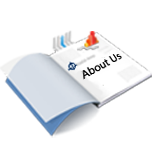 Company Profile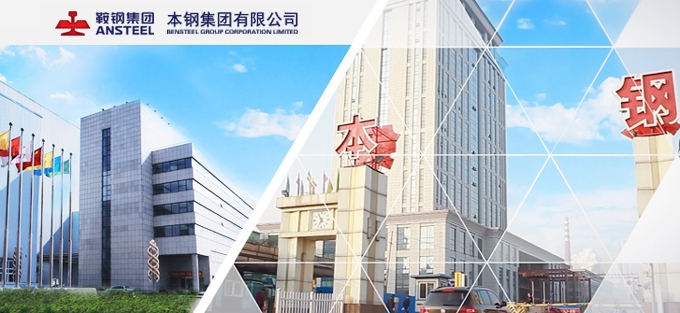 Ben Gang Group Corporation was founded in 1905. It is a large scale steel enterprise,which resumed production in the shortest time after the foundation of PRC, and praised as "the cradle of iron and steel industry in China"and "Meritorious Enterprise of the PRC".

Ben Gang Group is located in the core area of the economical zone of Liaoning Province, and enjoys the superior geographical location. With 63000 employees, 145 billion RMB of assets, annual sales more than 100 billion yuan, and crude steel production capacity of 20 million tons,Ben Gang has been one of the top ten iron and steel enterprises in China, ranking the 17th in the world.

Ben Gang Group is the largest provincial state-owned enterprise in Liaoning Province as well as one of China's top 500 enterprises. Based on the iron and steel industry, it is a large scale iron and steel enterprise with coordinated development of financial investment, trade and logistics, equipment manufacturing, industrial services, urban services and other diversified industries.In addition, Ben Gang Group is famous for the origin of a kind of iron product, which can be directly used for steel-making, named "Ginsen Iron".

Ben Gang Group is abundant in mineral resources and owns the world-class technology and equipments. Its products are widely applied in automobiles, household appliances, petroleum, chemical industry, aerospace, mechanical manufacturing, energy and transportation, construction and decoration, metal products and exported to more than 80 countries and regions as well, such as the United-States, EU, Japan, and South Korea, etc. The total export volume the total export volume has been among the best in the national steel industry for many years. It also has the capability of producing the widest and highest strength cold rolled sheets and hot dip galvanized sheets for whole vehicle .

Ben Gang Group possesses the national-level technology center and testing center,and has built a national academician expert workstation, a post-doctoral research workstation, a national and local joint engineering laboratory for advanced automotive steel development and application technology.Professional scientific institutions for developing automotive sheets, high strength steel, silicon steel, rod ,wire and stainless steel have been established as well. They are keeping ahead in domestic research and development area of steel product for automotive sheets, household appliance, petroleum pipelines and containers. It is the "National Technology Innovation Demonstration Enterprise" and one of the "China's Top 100 Industrial Enterprise with Brand Competitiveness" recognized by Chinese MIIT.

Ben Gang Group strictly follows the world's highest level quality and safety standards, and has fully passed the certifications of ISO9001 (quality management system), ISO14001 (environmental management system), OHSMS18001 (occupational health and safety management system) and IATF 16949 (automotive sheet quality management system) ,which is the first quality management innovation base in China's metallurgical industry.Ben Gang is actively integrating with international standards. The products have passed the certification from GM, TOYOTA and other international well-known enterprises, the industry certifications of Petro China and Sinopec, and CCS from United Kingdom, United States, Norway and other nine countries.

Looking into the future, Ben Gang Group will devote to create a green intelligent iron and steel enterprise, which will benefit the society, with beautiful environment and harmonious ecosystem in order to consolidate the reputation of Ben Gang Group with hundred years history and supply the most valuable products and service to the public and society as well as support the better lift for mankind with the power of iron and steel.